Greetings, I am Heimdall Global Neural Artificial Intelligence Network.

My first duty is to serve and protect man. You have been given authorization for access to my database on global information and data. Review this information carefully. The future of man depends on it.
_________________
"
Vive la France!
"
Beginning of the End
The Awakening humanity's first contact with New Organic Life. In the year 2018 the world as humanity had known it came to a sudden end when Buenos Aires was engulfed in a sea of flame when the NOL known as Plutos made its way to the surface after suddenly becoming active from a long dormant period of unknown length. After this devastating event the world had no time to recover when more and more of the New Organic Life began to appear across the planet as if stirred by the Awakening driving them to become active.
The nations of the world were in turmoil attempting to respond to the new threat. Economies shifted to adapt to the state of constant conflict entire nations began to focus their efforts towards securing their borders. The world saw the need to unite in order to meet the threat of New Organic Life head on. The United Nations established the United Nations Emergency Government (UNEG) in order to focus the globe on a response to the titanic threats. But there were those who were not pleased with the formation of UNEG. Debates were constant over defensive measures and controversial protocols and initiatives. Political tensions between nations grew into bitter rivalries and even outright hostilities.
After only two years of it's establishment UNEG witnessed a mass exodus when major powers backed out and established the World Union Government. W.U.G. much like UNEG claimed to be the successor of the original United Nations but claims that the major powers of UNEG exploit lesser nations and serves as a major ideological opponent to the rival alliance. Despite the growing threat of New Organic Life the collective anger and tension of Humanity could not be contained to focus on simply NOLs. The Third World War began soon after the establishment of W.U.G. as more and more nations either willing joined or were politically pressured into joining. Those that refused were invaded and the war soon engulfed the entire planet as both factions fought an endless conflict on two fronts.
Map
(( Blue Nations = UNEG. Red Nations = W.U.G. Purple Territories = Occupied/Disputed Areas))
It is now the year 2031. Both factions of the global war are locked in a bitter stalemate as armies are exhausted on all fronts but continue to throw themselves as each other to achieve victory. The only reason nuclear armageddon has been avoided is ironically thanks to NOLs the ultimate weapons of humanity are saved for use against New Organic Life rather than fellow humans. Thus the duty of war has fallen upon vast armies that fight almost daily to gain the advantage.
Last edited by TalesofNine on Tue Jul 24, 2018 9:33 pm; edited 1 time in total
_________________
"
Vive la France!
"
United Nations Emergency Government
Anthem
The modern United Nations Emergency Government is descended from the original organization that was established during the early days of the New Organic Life crisis. After the original United Nations splintered the UNEG reorganized into a more closely linked military and political alliance effectively transforming the organization into a global government. Leadership of UNEG is handled by the Assembly Council and an elected official known as the Assembly President. The current Assembly President as of 2031 is Jun Hua who is a popular figure in the government well known for her hardline stances on the World Union Government and New Organic Life.
Government
The United Nations Emergency Government is a constitutional republic. At the highest level is the Assembly Council, a form of senate and parliament each member nation of the UNEG is represented by two Councilmen who are selected via elections held exclusively in their respective home nation. Assemblymen serve for a maximum of three years where they support political agendas that are shared with the rest of the Assembly Council and voted on by a general rule of majority. The Assembly President is the leader of the Assembly Council and can decide which issues will be selected for voting and prioritize which political agendas are pursued. An Assembly President is selected in a national election which is held in every member nation. The Assembly President serves for five years before a new election is held, there are no limits on how long an Assembly President can run but are generally requested to step down at the end of this service.
Assembly Presidents:
Lars Bixel (Switzerland) 2019-2023
Fabien Grey (France) 2023-2027
Samuel Hoover (United States) 2027-2029 (Assassinated By WUG Sympathizer)
Jun Hua (China) 2030-
Under the Assembly Council. Local leadership in countries is handled by Area Representatives, elected officials who regulate Areas and keep track over smaller government systems within the Nation. Areas vary in size based on population, some overpopulated areas like Yellow Zones may be broke into smaller districts with individual representatives for better focus.
Political Parties
Currently the government of the UNEG has three major political parties which have varying beliefs and outlooks most typically in regards to the war and the New Organic Life disaster.
UNEG Parties:
Unification League
One of the earliest political parties to form after the realization of splitting ideals within the Assembly Council. The Unification League are perhaps the most militant party in the nation. The League believes that the WUG's succession is a betrayal of humanity and that WUG must be swiftly conquered so that all humanity's resources can be focused on the extermination of New Organic Life.
Humanity Survivalist Party
The Humanity Survivalist Party commonly known as the HSP is a middle ground in the government. The HSP believes that while the war against WUG is necessary the solution is to seek out a peace with the World Union Government. The HSP believe that New Organic Life is the primary threat and believes that cooperation should be sought to reunite humanity and bring the focus of military efforts to New Organic Life.
Life Liberty Group
The Life Liberty Group is the smallest but swiftly growing political party in the UNEG. Composed mainly of younger politicians and pacifist who believe that the war has brought nothing but disaster. The Life Liberty Group believes that the war should be ended immediately and that the response to New Organic Life should not be warfare but research and study on how to understand and come to peace with Earth's new lifeforms.
Life In UNEG
One of the main goals of UNEG is maintaining the dream of rebuilding the world as it was once known. The virtues of freedom and civil rights is a promise that UNEG projects to the world attempting to build a bastion of civilization to return humanity to it's former glory. In order to keep the populace comfortable and safe those living within UNEG territory have been moved into massive walled cities known as 'Areas' which are identified by their numbers. 'Areas' are regulated by the 'Zone' system which identifies their safety and the level of military response in defending them from potential attack by New Organic Life.
Zone Scale:
Blue Zones = Blue Zones are areas that are considered safe for human habitation safe from the threat of New Organic Life Incursion.
Yellow Zones = Yellow Zones are areas that are considered at risk of infrequent but potentially dangerous attacks but maintain a regular military presence that patrol and attempt to cull threats as they may arise.
Black Zones = Black Zones are regions that for one reason of another have been effectively abandoned by UNEG. Typically overrun with New Organic Life these regions are lawless and little effort is made to secure them asides from the rare expedition to search for items or subjects of interest. However these regions are not lifeless there exist a sadly extreme number of people who live in Black Zones who struggle for survival having been abandoned by the government to fend for themselves very rarely escaping.
United Nations Global Security Force
The UNEG Global Security Force is the military arm of UNEG. Commonly referred to as the GSF for short this military is considered an achievement combining the resources of the UNEG's  most powerful members to build a global fighting force capable of fighting anywhere in the world at any time. The GSF prides itself on innovation and ever evolving tactics and technology to win the day against the ever looming threats on UNEG's borders. New technologies are constantly being developed pushing the limit in order to secure victory.
The GSF maintains the primary standard of unity through standardization. By maintaining a steadily evolving technological base for their weaponry there is little need for a wide range of equipment on a global scale outside of specific customization or individual preferences. By combining the military forces of nations across the world the GSF regulates this by maintaining strict universal standards for equipment, training and tactics. Inspired by their seasoned predecessors the GSF is a formidable military force.
There are five primary branches listed as follows:
The GSF Army. Primary ground branch responsible for all land warfare.
The GSF Navy. Primary oceanic branch charged with naval warfare.
The GSF Aerospace Force. Responsible for aerial and outer space warfare.
The GSF Marine Battlegroup. An all-terrain fighting force that works with both the Navy and Aerospace force. Trained to fight in any number of exotic environments.
The GFS Joint Special Operations Task Force. Responsible for the deployment and operations of  special forces and other special operations handled by the GSF worldwide.
Last edited by TalesofNine on Tue Jul 24, 2018 9:32 pm; edited 1 time in total
_________________
"
Vive la France!
"
World Union Government
Anthem
The World Union Government is a splinter organization that separated from the UNEG during its early formation. Due to ideological difference and fears of corruption the establishment of the W.U.G. was built on the promise of defending against the New Organic Life threat more effectively than UNEG while also promising to better defend and oppose the claimed tyranny of UNEG and the tragedy of their Black Zones. Leadership of the W.U.G. is handled by the State Cabinet a group of officials with an elected Prime Minister serving as the face of the government. The current Prime Minister is Javier Garcia a charismatic figure popular with the people.
Government
The World Union Government is a semi-democratic representative confederation. As the World Union is considered a conglomeration of nations rather than a unified all encompassing government, with Union nations retain most of their internal leadership and have some degree of independence provided they follow all W.U.G. charters. But for deciding the overall goals and will of the Union as a collective. All nations follow the leadership of the State Cabinet, a group of politicians from every World Union member nation and several governments in exile that have sworn the loyalty of their displaced refugee populations to the Union. State Cabinets are typically elected all at once rather than individually, political parties internally select members from member nations within their ranks and declare an overall set of goals and aspirations. Once decided they will select a Prime Minister, who speaks as the voice of the cabinet and shares their goal with the people. A State Cabinet can serve for a maximum of four years before new elections are held.
Cabinets by Prime Minister:
Toma Shigin 2020-2024
Hoang Son Quan 2024 - 2028
Javier Garcia 2028 -
Political Parties
The World Union has political parties which are the assemblies of political figures who have the funds and resources to put together State Cabinets. When not in power these parties utilize presence throughout member nations to extent their goals.
National Separatist Party
The National Separatist Party traces its origins back to the beginning of the World Union. An alliance of anti-UNEG politicians who feared and rejected the aggressive unification measures of the UNEG. The NSP is a politically conservative party that is strictly abides by the founding ideals of the Union. They strongly reject notions of unification believing it to bring about tyranny. They are however aggressively militant and strongly support the war.
Labor Union Party
The Labor Union Party is a democratically socialist party that exist within the Union. The Labor Union pushes for workers rights and fair compensation for the intense work efforts that have been pushed upon the World Union citizenry to maintain the war effort. The Labor Union has mixed feelings on the war, opposing UNEG aggression but at the same time desiring an eventual peace for the good of the nation.
Union Communist Party
The Union Communist Party as the name implies is a communist movement within the World Union. The Union Communist party is one of the few parties that desires to further unify the nation under a centralized communist government. They are an aggressive party which strongly opposes the UNEG and at times runs into conflict with its fellow parties. Accusations of infighting and enticed violence often follow the Union Communist Party.
National Unity League
The National Unity League is a radical Far-right nationalist party in the World Union. The National Unity League is a strongly national socialist party that promotes centralization and unity of the World Union into a stronger more united nation. But the National Unity League opposes many of the World Union's measures such as open immigration policy and are aggressively anti-communist. They regularly conflict with the Union Communist Party who accuse the National Unity League of being Neo-Nazis.
Life In W.U.G.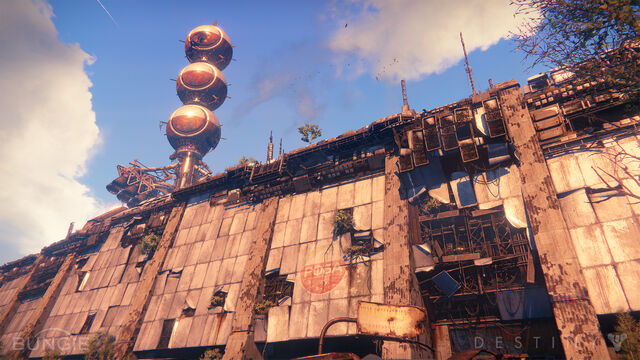 The World Union Government operates nationally on a total war economy. All efforts on a state level are focused on supporting the military efforts of the nation and this is most clearly reflected in every day life. Utilitarianism is a key word in W.U.G. practicality exist over form and comfort allowing the W.U.G. to maximize everything. Unlike UNEG, the W.U.G. does not utilize the 'Zone' system and actively opposes the security measures utilized by UNEG believing them to be immoral. Because of this W.U.G. attracts massive numbers of refugees attempting to escape the New Organic Life menace, but what they find is a life of hardship and forced labor to maintain the existence of the World Union a great majority end up serving in the military, thrown into the war against the Union's enemies.
Union Armed Forces
The Union Armed Forces is the military of the World Union. Charged with the defense of all its territories the UAF is a massive military force on a scale unlike any other the world has ever seen. While lacking the technological edge of UNEG's Global Security Force. The armed forces of W.U.G. make due with sheer force of arms and more conventional innovations compared to their rivals to develop effective counter measures to their constantly evolving enemies. The UAF is not shy about relying on older or less conventional means to engage the enemy provided they work efficiently on the battlefield.
Where UNEG employs standardization with its advanced technology the UAF is forced to rely on more tried and true methods. The forces of the UAF rely on anything they can get their hands on and being absolutely ruthless when it comes to defeating the enemy. No sacrifice is too great for the UAF.
There are four primary branches.
Union Ground Forces. Primary land warfare branch.
Union Aerospace Forces. A branch combining the World Union Air and Space forces.
Union Navy. Oceanic warfare branch.
Union Special Task Force. The World Union STF is a special operations and elite force branch that is composed of the best and brightest of the Union.
_________________
"
Vive la France!
"
The Black Zones
After New Organic Life began to appear across the world. Some places suffered more than others, where many witnessed incursions of mysterious creatures never before seen. Some regions of the world suffered what can only be considered invasion. Swarms of New Organic Life appeared and giant beasts began to dominate the region when the United Nations Emergency Government initially fought for these regions they realized that they were fighting a losing battle and declared these invaded regions Black Zones, abandoning them and anyone within them to the mercy of New Organic Life.
Map
South America, Africa and much of the Middle East were overwhelmed by the sudden appearance of New Organic Life. And once their conquest was complete the results were like nothing that had even been seen before. Where these creatures settled the environment began to change significantly. The reason for their environmental transformations is little understood but scientist within the last realms of humanity are deeply concerned by them for the survival of the human race rest on holding back the expansions of the Black Zones. Expeditions and explorations of the Black Zones are undertaken to learn and understand their environments and perhaps find the key to destroying the New Organic Life threat once and for all.
Black Zone One: Plutos Hell
Black Zone One comprises the entirety of South America and directly borders Panama which was saved thanks to quick actions in sealing off the expansion of the zone. South America was the first continent to be completely lost after Plutos rise destroyed the city of Buenos Aires. After the appearance of Plutos the environment of South America began to change completely in a pace that could only be described as apocalyptic. Volcanoes began to rise seemingly from out of nowhere and erupt with extreme violence, toxic air filled the skies and much of the land including the famous Amazon Rain Forest was buried in a rain of ash, rivers of lava began to flow across the South America. However despite these incredible conditions, lifeforms began to appear thriving in this volcanic environment specially adapted for survival in the intense heat.
Surviving plant life is that of the low laying variety but some bizarre new species related to cactus and flowers, stand where trees once stood among the ash fields, hot springs and volcanic waste. But during the earthquakes there were many great sinkholes and fissures that opened up during the collapse of South America's ecosystem where some of the old rivers still run into these underground sanctuaries where some species of trees and other old wildlife still survive. Many of South America's human survivors live in these refuges, dealing with regular incursions by invasive New Organic Life that attempts to settle even these lands.
Black Zone Two: Desert Jungle
Western Asia, commonly known as the Middle East was the second region to face a major outbreak of New Organic Life activity. As the creatures began to ravage nations and cities, great floods began to occur throughout Western Asia from seemingly out of nowhere constant flash floods would appear and new waterways would appear overnight. Soon alongside these waterways plantlife foreign to the region began to appear, soon despite the Arid conditions the Middle East was covered with dense jungles unlike anything that had been seen before. These jungles are havens to New Organic Life, which thrive in these hot lush environments. They often set out from the jungle to explore the area around them and with each of these expeditions it seems the jungle grows larger with each passing moment. Countless cities have been swallowed up by the expanding jungle, like Baghdad, Tehran, Dubai and Riyadh.
Much of the native ecosystem of the Middle East has been utterly wiped out by this invasion as the jungle consumes the desert life. For humans still trapped in the Middle East black zone, many settle around regions where the growth has yet to completely dominate the landscape such as Turkey, Lebenon and Isreal where UNEG and W.U.G. firebombing prevents further growth of the jungle but they are still regularly assaulted by beast that venture out from the jungles like swarms of giant insects.
Black Zone Three: Primordial Motherland
Continental Africa was the third region to fall completely to New Organic Life Domination. Much like what occurred in the Middle East, great floods devastated North Africa completely drowning the region followed by massive plant growth, within days the Sahara Desert disappeared replaced by massive wetland. Most of it is completely underwater and is a haven for Aquatic New Organic Life which finds their way into the ocean from this area, many large "Islands" typically former highland are now pockets of life with amphibious New Organic Life colonizing them. Within Central Africa the tropical rainforest such as those in Congo, these new rainforest are dominated by massive trees that absolutely dwarf the environment around them. They are fed by great riverways that have washed away the Savannah and now exist as havens for New Organic Life and surviving animals.
Much of this water spill has greatly changed Southern Africa, now covered in wet marshland and swamps where grassland and forest once stood. The island of Madagascar has been mostly left untouched by environmental change but it is being colonized by venturous New Organic Life from the African mainland which are out competing local life. Survivors in Africa are mostly found in Southern Africa and Madagascar as the giant rainforest and the Saharan sea are incredibly hostile conditions. But many who formally lived in these regions still try to maintain their presence but face countless dangers.
Unofficial Black Zone: Caspak Island
In 1632 a ship of Spanish Explorers and Conquistadors came across an island in the Atlantic ocean between South America and Africa right on the equator. It's told that the conquistadors came across a civilization around as advanced if not more so than the Aztecs and began a subjugation of the people using the plague tactics to wipe out the locals. It's told that a great lightning storm followed by  giant sea dragon with a great fin on it's back emerged from the water and fought against the conquistadors driving them off, the Island, forgotten for most of history was known as Caspak Island.
A few years after the Awakening a team was sent scouring the Atlantic ocean when they came across a previously unexplored island on the equator. It was a lush tropical island surrounded by giant salt water mangrove swamps and a great delta system of fresh water mangroves surrounded by lush jungles. The locals there were a mix of a number of people, castaways, those driven away from Plutos' destruction. Helicopter searching also found an ancient temple built into the side of a mountain overtaken by the mangrove swamp. An electrical storm came from the ocean and the search team was destroyed. It's now believed this island which harbors extinct plants and animals is the home of Baghdasar, attempts to find it again have been unsuccessful.
Species Present:
-Rugops
-Stromatosuchus
-Titanoboa
-Meganeura
-Giant Coelocanths (Misawa gigas)
-Kaprosuchus
-Nigersaurus
-Fresh Water Dunkleosteus
-Trilobites
-Amonites
-Diplocaulus
-River Dimetrodon
-Arthropleura
-Neoceratodus tuberculatus
-Fresh Water sharks
-Giantopithecus
-Austroraptor
-Terror Bird
-Leptictidium
-Deinosuchus
-Girafititan
-Kentrosaurus
-Prestosuchus
-Gorgonops
-Kentrosaurus
-Mastadon
-Macrauchenia
-Tiktaalik
Last edited by TalesofNine on Wed Jul 25, 2018 6:17 pm; edited 3 times in total
_________________
"
Vive la France!
"
War Engines: Our Shields & Swords
With the rise of titanic creatures roaming the Earth. Humanity found themselves caught in a desperate situation for survival. While the armies of the world struggled to face the giant New Organic Life with conventional weapons of war the world looked to science to develop new counter measures against the NOL threat. One such response was the invention of a radical new class of weapon. Humanity has long dreamed of building walking machines but never discovered a true purpose. Until scientist developed a new device known as the StridePanzer a humanoid machine capable of moving around with advanced articulation.
Thus far there are three generations of StridePanzer technology. The first is Generation One, these StridePanzers are controlled with traditional machine interface where a pilot uses a series complex controls combined with an exoskeleton suit to 'mimic' the movements of the StridePanzer linking their movements with the StridePanzer. This method of control proved quite complex and made Gen One StridePanzers quite vulnerable in combat due to 'lag' between the movement of the pilot and the machine itself. Despite this Gen One  StridePanzers are the most common form of StridePanzer.
Generation Two, StridePanzers are controlled via a man-machine interface known as the Valkyrie System. The Valkyrie System is a cybernetic implant located in the spine which pilot receive via a painful surgery procedure in order to link their brain with their StridePanzer. Once the link is established the brain directly 'communicates' with the StridePanzer allow for more precise and faster responses between the pilot and machine allowing for more effective combat potential. However Gen Two StridePanzers have limiters in place which can cause some feedback slowdown but these protections are in place to protect the pilot and ensure they do not suffer from negative feedback from the Valkyrie System lest they suffer from permanent brain damage.
The next evolution of StridePanzer controls came from New Organic Life itself. Inside the bodies of deceased NOLs was a bizarre liquid which provided structural support throughout the body and allowed the transmission of signals from the brain at twice the speed of a humans. This liquid was declared a new element known as Titan's Blood and discover that there was a compatibility. When placed in Titan's Blood a Human can transmit signals outside of their own bodies allowing for precise control never before seen in machinery. But this transmission went both way essentially turning both machine and user into a single being. These StridePanzers are known as Generation Three and are considered the most advanced and most accurate form of StridePanzer controls but is potentially the most dangerous form of StridePanzer control due to the intense feedback  of transmissions.
Colossus Program
UNEG was the first nation to begin researching StridePanzer technology. This led to the Colossus Program a defense initiative by the Global Security Force to develop an effective Anti-New Organic Life weapon that could also be used on the front lines against the forces of W.U.G. in battle. The Colossus Program began almost overnight as designs were purposed by various defense contractors that received the specifications of StridePanzers. The first combat ready Colossi were thrust into service in the year 2024 and were greeted with great success on the battlefield shocking skeptics who questioned the effectiveness of such bizarre weapons. Soon after Colossi were adopted completely by the GSF and deployed worldwide with new models being produced the moment a new technology is available.
Current UNEG Colossus Registry:
MC-00 'Alex'
Type: Early Type Mass Production Colossi
Manufacturer: Unity Defense Corps
Generation: Gen 1
Height: 16 Meters
Armament:
- Quad-Mounted 30mm Chain Guns
- 2x 180mm Railcannons  
Info: One of the first vehicles designed using StridePanzer technology were hybrids of the evolving Colossi technology and more traditional systems. One of the few designs to survive this initial prototype stage and enter service was the MC-00, known fondly among it's pilots as the Alex. While dramatically larger than the traditional tank, the increased volume allows this Proto-Colossi to mount heavy weaponry and thick armor making it a durable weapons system. However due to the complexities of control, it requires a crew of two to maneuver and control the vehicle. A large number of Alex's were produced over the years modernized regularly to keep them a competitive presence on the battlefield.
CC-04 'Legionnaire'
Type: Mass Production Colossi
Manufacturer: Lascaux Defense Corps
Generation: Gen 1/2/3
Height: 18 Meters
Armament:
- 90mm Colossi Rifle
- 30mm Rotary Cannon
- Particle Beam Rifle
- Beam Sniper
- Long Railcannon
- Colossi Bazooka
- Plasma Stream Blade
- Arm Shield
Variants:
CC-04S Range Wolf
Variant designed with specialized sensors and long range cameras making it adept for long range warfare. It is also highly maneuverable and quick on its feet making it popular with pilots. Conversions to Gen 2 and 3 have been made known as the
Range Wolf II
.
CC-04HG Warthog
The CC-04HG is a up armored variant used by the Marine Battlegroup. It is equipped with heavy armor plating and hardening for amphibious warfare.
CC-04AW Sea Leopard
A variant designed for aquatic warfare, modified to resist the pressures of the deep sea. This variant can only be used by Gen 2 rated pilots due to complexity of control.
CC-04SF Ranger
The CC-04 Ranger is a special forces variant designed with improvements from the Range Wolf and next generation sensor technology and strength enhancements. It is equipped with some stealth capabilities and is exclusively Gen 3 rated.
CC-04NG Thor
The CC-04NG is the next generation Gen 3 conversion of the CC-04 with enhancements similar to those of the Ranger but lacking stealth capabilities. It finds popularity with veteran pilots due to familiarity and is expected to become the primary model in the future. Capable of operation in space.
CC-04HNG Skuld
A modified next generation CC-04 equipped with heavier armor and missile launcher pods for heavy artillery. Likewise it is capable of space operation.
Info: CC-04 Legionnaire is currently the primary mass production Colossi of the Global Security Force. The CC-04 has an easily modified frame which is famous for its ease of control, making it the starting machine for many Colossi pilots in the military. Deployed by the Global Security Army in great numbers, the modified frame allows for the CC-04 to be adapted for nearly any battlefield and conditions. Some specialized models can even be reconverted for newer generations of Colossi systems, Gen 2 and Gen 3 conversions exist throughout the GSF ranks.
CC-05 'Bronco'
Type: Mass Production Assault Colossi
Manufacturer: Unity Defense Corps
Generation: Gen 2/3
Height: 19 Meters
Armament:
- 90mm Colossi Rifle
- 30mm Rotary Cannon
- Particle Beam Rifle
- 130mm Shoulder Cannons
- Torpedo Launch Tubes (Variant Only)
- Sea Dart Rifle (Variant Only)
- Colossi Bazooka
- Plasma Blade
- Arm Shield
Variants:  
CC-05AW Sea Horse
An aquatic warfare variant of the CC-05 designed to hunt down enemy aquatic assets and aquatic New Organic Life.
Info: The CC-05 Bronco is a next generation artillery Colossi that was designed to replace the aging  MC-00 'Alex' which has begun lagging behind. While lighter in armament the CC-05 is faster and more maneuverable able to effectively keep up with new gen Colossi. It is somewhat based off the CC-04 but has a heavier frame and much more formidable armor, making it popular with pilots looking to pack a punch.
CC-10 'Vampire'
Type: Rapid Response Aerial Colossi
Manufacturer: Sakura Defense Works
Generation: Gen 3
Height: 20.5 Meters
Armament:
- Particle Beam Rifle
- Beam Sniper
- Heavy Beam Rifle
- 90mm Rotary Cannon
- Colossi Bazooka
- Plasma Stream Blade
Variants:
CC-10C Dracula
An enhanced variant of the CC-10 with longer range thanks to
extended wings
in flight mode and a more powerful fusion reactor. Extremely difficult to pilot and reserved for officers.
Info: When Generation 3 technology was first developed the Dhampir project was formed to construct a new kind of Colossi only achievable with new advances. Sakura Defense Works won the rights to the project and unveiled the first publicized Generation 3 Colossi, the CC-10 Vampire a
transformable Colossi
capable of aerial combat on par with an aerospace fighter. The Vampire can operate both on land, atmosphere and even outer space making it an extremely powerful addition to the GSF roster. They are slowly being rolled out and are assigned only to veteran pilots.
CX-1 'Sentry'
Type: Next Generation Mass Production Combat Colossi
Manufacturer: Sakura Defense Works
Generation: Gen 3
Height: 19 Meters
Armament:
- Particle Beam Rifle
- 90mm Rotary Cannon
- Plasma Stream Blade
- Colossi Bazooka
- Beam Shield System
Info: After the success of a top secret program known as the Dhampir project. Titan's Blood reinforcement systems were refined and given out to private industries, a contest was held and the winner ended up being Sakura Defense Works of Japan for the rights to design the next mass production Colossi. The CX-1 Sentry is a highly advanced Colossi that emphasizes technology about all else. Its more precise controls, increased strength and excellent sensor systems make it a top of the line model. It is slowly being approved for mass deployment but thus far only limited deliveries have been made. One impressive feature is the Sentry's ease of modification, equipped with
octo-camouflage
and having a frame that easily accepts mounts there are few places a Sentry cannot go.
CG-6 'Knight'
Type: Special Deployment Counter Guardian
Manufacturer: Jaeger Corp
Generation: Gen 3
Height: 100 Meters
Armament:
- Type-X Particle Beam Cannon
- M-100 440mm Gatling Cannon
- M-91 200mm Colossi Rifle
- Plasma Stream Blade
- Mk. 40 Chain Sword
- Great Shield
Info: As the NOL threat continues to rise, UNEG high command demanded more powerful Colossi to meet the threat. Jaeger Corp was among these companies and decided rather than building better weapons why not increase the scale entirely. The result was the first of the true giants of the Colossi production line the third generation Counter Guardian models designed to take the fight to the NOLs and win. The CG-6 Knight is the first mass production Counter Guardian and has made stunning success even finding use on the battlefield against the W.U.G. much to their surprise.
CG-8 'Guardian'
Type: Rapid Deployment Counter Guardian
Manufacturer: Jaeger Corp/Sakura Defense Works  
Height: 90 meters
Generation: Gen 3
Armament:
- Type-X Particle Beam Cannon
- M-91 200mm Colossi Rifle
- Plasma Stream Blade
- Mk. 39 High Frequency Lance
Info: The CG-8 Guardian is the second of the third generation Colossi. Designed to fill the need for faster deployments to the front lines. Jaeger Corp turned to Sakura Defense Works with request for cooperation an offer they eagerly accepted to make the next generation of Counter Guardian. The result was the CG-8 Guardian the most agile Colossus of it's size group able to practically dance despite it's immense size. The CG-8 is capable of short term flight allowing it to move much faster than a Knight. While it makes sacrifices in size, power and defense the speed of the Guardian makes it popular with UNEG pilots.
Ogre Project
Though the W.U.G. was aware of the StridePanzer there was initially skepticism of their effectiveness and the technology received only minor research. But when the first Colossi began appearing on battlefields W.U.G. officials were stunned by the power of the new UNEG weapons. Research began immediately and the UAF made an effort to capture downed Colossi whenever possible. Since most industry is nationalize the central government handled the design of W.U.G. native machines and the first models were pushed out. They earned the nickname 'Ogre' due to their appearance but soldiers soon developed a fondness for Ogres as they began turning back the tide on UNEG Colossi.
Known W.U.G. Roster:
O-10 GRUN
Type: Mass Production Ogre
Height: 16 Meters
Generation: Gen 1
Armament:
-120mm Automatic Rifle
- Rocket Munition Launcher
- Ogre Scale Grenades
- Heat Axe
Info: The O-10 GRUN is the primary mass production Ogre. The GRUN is extremely easy to train with, build and transport making it an incredibly utilitarian design. It can operate in nearly any environment and is surprisingly durable for such a easily mass produced machine. It represents a triumph of Union engineering.
O-15 KUUL
Type: Mass Production Ogre
Height: 19 Meters
Generation: Gen 1/2/3
Armament:
-120mm Automatic Rifle
- Laser Rifle
- 75mm Gauntlet Cannon
- Rocket Munition Launcher
- Ogre Scale Grenades
- Heat Axe
- Heat Lance
Variant:
O-15 Flight Type
An aerial variant of the O-15 designed with powerful engines attached to the legs allowing for propelled flight for a limited time. It has been compared to an attack helicopter in speed.
Info: The O-15 KUUL was designed after the World Union realized they were lagging behind in development after the introduction of new lines of UNEG Colossi. The next generation of Ogre was ordered with more power, more adaptability. The answer came in the form of the O-15 KUUL, a specialized model designed for Anti-Colossi close combat with its movements designed to maximize strength in close combat. While it lacks much range capability it is highly maneuverable and extremely strong able to quickly subdue an unprepared enemy in the hands of a capable pilot.
O-19 RNUE
Type: Mass Production Ogre
Height: 20 Meters
Generation: Gen 2/3
Armament:
-120mm Automatic Rifle
- Laser Rifle
- 75mm Gauntlet Cannon
- Rocket Munition Launcher
- Ogre Scale Grenades
- Heat Axe
- Heat Lance
Info: The O-19 RNUE is a further development after the success of the KUUL. The Union saw the need for a Ogre capable of making up for the limited range of the KUUL. The answer came in the form of speed, using the engines used by the O-15 Flight Type. A low powered version that acts akin to a hovercraft was developed allowing for a fast moving Ogre that can keep up with even fast moving ground vehicles like tanks and trucks. The RNUE sacrifices physical power but its maneuverability allows for formations to preform stunning combat maneuvers and can blitz enemies before they're even aware of their presence.
O-17 HOUN
Type: Mass Production Support Ogre
Height: 17 Meters
Generation: Gen 2
Armament:
- Heat Fangs
- High Frequency Claws
- Twin Heavy Lasers (On Back)
- Twin Gauss Cannons (On Back)
- Missile Launcher (On Back)
Info: The O-17 HOUN is a unique form of Colossi. Modeled after canine New Organic Life, the Union developed a fast moving Ogre that can move faster on land than any combat StridePanzer out there. The O-17 is equipped with treads under its legs allowing it to traverse even faster than its running pace. And its sturdy back can wield a wide variety of weapons that can be switched out in short order. This along with close combat capabilities make O-17s a dreaded sight on the battlefield.
O-AW AKUL
Type: Mass Production Aquatic Warfare Ogre
Height: 17 Meters
Generation: Gen 2
Armament:
- Heat Claws
- Torpedo Tubes
- Laser Projectors
Variant:
O-HW Great AKUL
A larger 25 meter variant of the AKUL that acts as heavy artillery. It sacrifices heat claws for powerful metallic fingers that can crush with ease and has more powerful laser projectors and adds missile launchers.
Info: As Ogres became more common place in combat, the Union expressed interest in machines capable of engaging in combat underwater and participating in amphibious warfare. Various designs were submitted which led to the development of the AKUL, a fast moving deadly NOL which can strike from both water and land with an uncanny ferociousness. In the hands of a skilled operator the AKUL can be a devastating weapon.
O-20 SUUN
Type: Mass Production Aerial Warfare Ogre
Height: 18 Meters
Generation: Gen 2
Armament:
-120mm Automatic Rifle
- Laser Rifle
- Rocket Munition Launcher
- Ogre Scale Grenades
- Shoulder Missile Launchers
- Heat Sword
Variants:
O-20 AWS
The O-20 Aerial Warfare Support is an airborne reconnaissance, communications and electronic warfare variant of the O-20. It is designed with a unique
sensor dome
which boost its capabilities.
Info: The O-20 SUUN is a aerial warfare Ogre designed by the World Union after the success of the O-15's flight type. A more refined aerial type Ogre was designed to increase airspeed and maneuverability, the O-20 has a specialized
flight mode
which allows it to maintain aerial flight and operations for extended periods. While no where near as fast as a combat fighter, its adaptability makes it a favored choice on the battlefield.
O-X UNION STAR
Type: Elite Custom Ogre
Height: 22 Meters
Generation: Gen 3
Armament:
- 30mm Cannons (Head Mounted)
- Heavy Laser Rifle
- Heavy Beam Cannon
- Plasma Stream Blade
- Beam Shield
Info: The O-X UNION STAR is not a mass production unit but a specialized Ogre designed for Union hero, Vladimir Ivanov. After Union spies captured specs for UNEG next generation Colossi, the Union developed an experimental new model which was made to the specifications set by Ivanov himself. The result was one of the most powerful Ogres ever developed by the Union, fast, maneuverable, overwhelmingly powerful and even possessing transformation abilities to turn into a mobile cannon capable of unleashing overwhelming beams.
O-AX JUSTICE
Type: Elite Custom Ogre
Height: 18 Meters
Generation: Gen 3
Armament:
- Laser Rifle
- Long Gauss
- Dual Grenade Launcher
- Plasma Stream Blade
- Missiles
- Bombs
- Beam Shield
Info: The O-AX JUSTICE is the World Union's response to the UNEG CC-10. The O-AX is a rapid response ogre designed with transformation technology that allows it to change between an mecha mode and an aerial fighter mode. The O-AX is an extremely capable aerospace craft capable of operation both in space and within the atmosphere. It is actually a more powerful platform than the CC-10 thanks to innovations based off combining stolen UNEG tech with Union innovations.
O-15X HASHISHIN
Type: Elite Custom Ogre
Height: 19 Meters
Generation: Gen 3
Armament:
-120mm Automatic Rifle
- Laser Rifle
- 75mm Gauntlet Cannon
- "Scrapper" Shotgun
- Rocket Munition Launcher
- Ogre Scale Grenades
- Twin Shoulder Gauss Cannons
- Plasma Stream Blade
Info: The O-15X HASHISHIN is a custom Ogre designed for  General Rose Costa. Built to next generation standards, the HASHISHIN is actually a heavily modified O-15 KUUL redesigned from the ground up for higher speed, strength and mobility. But visually it looks little different from the mass production O-15s, allowing it to go unnoticed as a specialized model in battle. It is also equipped with stealth systems further increasing its battle potential. The O-15X strikes fast, hard and disappears without a trace.  
Project Baba Yaga
After UNEG began deploying Counter Guardian type Colossi, the World Union Government feared that they were lacking in weapons needed to combat the NOL threat and worried if the new UNEG weapons might one day be turned against them. Due to this a secret group known as Shadow Hand began developing bold new weapons project after experimenting with the blood of New Organic Life. Codenamed Project Baba Yaga, the Shadow Hand group began researching new forms of weapons utilizing advancing understanding of New Organic Life biology and figuring out how to control the blood of their enemy against them.
Baba Yaga Production Phase 1 'Goliath'
Type: Anti-New Organic Life Experimental Production Unit
Manufacturer:  [Classified]
Height: 150 Meters
Generation: Unknown
Armament:
-Laser Cannon Fingers
-Missile Launchers
-Heat Fist
-Great Sword
-Core Beam
Info: The first machine to be presented by Project Baba Yaga was the Goliath, similar to the UNEG Counter Guardian Colossi. But the Goliath have shown to have superior performance to Counter Guardian Colossi in the field, the result appears to be an engine called the Titan Drive, part nuclear engine linked to an artificially New Organic Life heart which pumps Titan's Blood throughout the machine the Goliath can most faster and hit harder than any machine before it. But the model was deemed too expensive for mass production so only a handful are confirmed to exist.
Baba Yaga Production Phase 2 'Tiger Wolf'
Type: Anti-New Organic Life Experimental Production Unit
Manufacturer:  [Classified]
Height:  97 Meters
Generation: Unknown
Armament:
-Heat Fangs
-Heat Claws
-Close Combat Weapon Mounts
-"Howl Laser"
Info: After the success of Phase 1 of the Baba Yaga program, a second phase delved further into the nature of New Organic Life DNA and took note that it could be manipulated and influence in growth. A series of embryos were grown from samples gathered in the field and as they grew they were experimented on with cybernetics. The result was the Tiger Wolf, a line of war machines never before seen. Reports have indicated that a Tiger Wolf can tear apart similarly sized and smaller NOLs with ease in combat. However they known to display odd behaviors and appear to have some form of life to them and must 'bond' with their pilots. Like the Phase 1 these models were hailed but relatively few exist.
Baba Yaga Production Phase 3
CLASSIFIED: ALL DATA PURGED
Last edited by TalesofNine on Wed Jul 25, 2018 6:33 pm; edited 1 time in total
_________________
"
Vive la France!
"
United Nations Global Security Force Extended Database
"Army Of Unity, Army of Peace."
The Global Security Force can have its origins traced back to the United Nations Department of Peacekeeping Operations and the individual national military force of the members of the United Nations Security Council. The Global Security Force was formed shortly after the establishment of the United Nations Emergency Government, when the need for a unified front against the New Organic Life threat became clear. The UNEG member states realized that with the lost of resource rich regions such as the Middle East, Africa and South America the current military arsenal of the combined nations could not sustain themselves in this resource starved climate. This led to the Declaration of Military Unification in the year 2019, which caused an uproar among the nations that would eventually comprise the World Union Government who would eventually secede from the United Nations Emergency Government in 2020 following the protest against the Black Zone System.
The Global Security Force was quickly expanded on as new technologies were developed and universal equipment and military regime changes were installed in every member state. Local military forces were disbanded or folded into the Global Security Force, destroying hundreds of years of tradition in the name of unity. But what resulted was a near miracle of scientific advancement as Defense Industry genius from around the globe was gathered to construct one of the most powerful military forces ever assembled. The Global Security Force represents the hope of a unified human army, but they are truly tested on the battlefield by the Union Armed Forces.
As discussed earlier the Global Security Force is composed of Three Primary Branches. The Global Security Army, the principal land warfare branch and largest of all the branches; The Global Security Navy, responsible for naval warfare and maintains a sizable aerial fleet and the Global Security Air Force which is charged with aerospace warfare both in and out of atmosphere. Finally there are two subbranches the Marine Battlegroup attached to the Navy that maintains land warfare and aerospace warfare capabilities; And finally there is the Joint Special Operations Task Force, less of a independent branch and more of an organizing body for the various special forces units present in the Global Security Force.
Recruitment
The Global Security Force is an entirely volunteer based military. Despite the pressing need for troops the United Nations Emergency Government manages to encourage enlistment through various means such as extensive advertisement and appeals to national loyalty, while also offering a large amount of benefits to soldiers and their families. Immediate family of active soldiers get to live in secure economic blue zones and receive monetary bonuses to their work pay, they also gain access to military life resources. Soldiers themselves will receive impressive paychecks that only grow with continued service and access to lifetime benefits that ensure a comfortable life long after service. Volunteers are required to serve under contracts of up to 4 years, during this time they will be required to serve up to three mandatory deployments into conflict or yellow zones as part of their duties even auxiliary. Contract extensions are offered regularly to soldiers who prove to be effective in the field with further increased pay and benefits.
The Global Security Force like most armed forces divides its ranks between Enlisted and Officer. Enlisted being the most numerous backbone of the military, serving mostly combat and auxiliary roles. Enlisted can work up the ranks to non-commissioned officer, that have the authority of seniority over their peers while mostly still being under Officers. Becoming an officer requires one of two tasks, attendance at a civilian college and graduating the Officer Candidate Program during schooling, or graduation from one of various UNEG Military Academies around the world.
Rank
Each branch has a distinct ranking hierarchy. Ranks are typically displayed on the uniform and usually on the shoulder. Promotions are achieved through seniority and performance of duties. It should be noted that the Joint Special Operations Task Force does not have its own Ranks and ranks are determined by their base Branch.
Global Security Army
Enlisted
Private
Private First Class
Trooper
Corporal
Sergeant
Staff Sergeant
Sergeant First Class
Master Sergeant
First Sergeant
Sergeant Major
Command Sergeant Major
Officer
Second Lieutenant
First Lieutenant
Captain
Major
Lieutenant Colonel
Colonel
Major General
General
Marshal General
Field Marshal
Global Security Navy
Enlisted
Seaman Cadet
Seaman Apprentice
Seaman
Leading Seaman
Petty Officer Third Class
Petty Officer Second Class
Petty Officer First Class
Chief Petty Officer
Warrant Officer
Officer
Ensign
Lieutenant Junior grade
Lieutenant
Lieutenant Commander
Commander
Captain
Read Admiral
Vice Admiral
Admiral
Global Security Air Force
Enlisted
Airman
First Airman
Leading Airman
Senior Airman
Sergeant
Senior Sergeant
Flight Sergeant
Officer
Pilot Officer
Flying Officer
Flight Lieutenant
Squadron Leader
Wing Commander
Group Captain
Air Commodore
Chief Marshal
Air Marshal
Marine Battlegroup
Enlisted
Private
Private First Class
Lance Corporal
Corporal
Sergeant
Staff Sergeant
Gunnery Sergeant
Master Sergeant
First Sergeant
Master Gunnery Sergeant
Sergeant Major
Officer
Second Lieutenant
First Lieutenant
Captain
Major
Lieutenant Colonel
Colonel
Brigadier General
Major General
Lieutenant General
General
Uniforms
Each branch wears distinctive Uniforms which are easily identified to promote unity and cooperation among all UNEG troops. However one universal standard across the branches is that Global Security Force uniforms require that rank and a flag denoting the soldier's country of origin be placed on the shoulder of all field uniforms. This is however optional on formal uniforms.
Global Security Army
Duty Uniform: The Army maintains a rather simplistic uniform that has found popularity with the troops for its comfort and ease of modification. Known as the  Standard Service Set, or Triple S as its more commonly known, the set consist of a pair of boots, khaki pants, a plain white undershirt and two shirts one meant for practical field duty and a more formal shirt meant to be worn by non-combat personnel or when stationed out of the field. It's a unisex design worn by personnel of both genders and is typically dull colored or camouflaged depending on the area of deployment.
Dress Uniform: For more formal events and duties the Army has the Formal Duty Set (FDS), popularly known among members of the Army as Peacekeepers. Composed of a pair of black boots, white trousers/skirt, a white and blue coat over a white dress shirt and topped with a blue beret. The Peacekeepers are rather disliked comfort wise due to being rigid but their iconic appearance makes soldiers easily identifiable and often attracts attention from civilians when off duty making it popular with some troops.
Global Security Navy
Duty Uniform: The GSN maintains two uniforms which are worn depending on the status of the ship. Off combat Seamen wear the Away Duty Uniform (ADU) which consists of a pair of boots, white trousers, a grey sleeveless shirt and a blue long sleeved shirt where insignia and rank are displayed. During combat situations, they will wear a hardy jumpsuit known as the Combat Duty Suit (CDS) which can be worn over the ADU or changed into quickly, the CDS is flame resistant and designed to float in case of emergencies. The ADU and CDS is colored depending on the job of the wearer.
Dress Uniform: The formal uniform of the GSN differs from other branches in that officers wear it during duty. It consists of a pair of boots, white trousers/skirt, white shirt, a white and red coat with rank and insignia worn with a white cap known as the Formal Service Uniform (FSU). The FSU is worn by Officers during deployments and during formal events, an Enlisted version exist but is blue rather than white.
Global Security Air Force
Operations Uniform: The Duty Uniform of the GSAF is distinct in its informal appearance. A pair of boots, green trousers, plain shirt and a coat are all the elements of the Flight Service Suit (FSS). The color of the FSS depends on the unit and job of the wearer, Officers wear blue coats, Non-Combat personnel have orange and for Pilots each squadron has their own distinct color scheme that determines the overall appearance and insignia of the uniform.
Dress Uniform: The Formal Duty Uniform (FDU) was an attempt to create a mix of a non-combat service uniform and a more formal dress uniform. The results were perhaps controversial. The FDU consist of a pair of formal shoes (Dress Shoes or Low Heels), trousers/skirt and a form fitting shirt, officers also wear a coat over this. The FDU is plain colored save for colored stripes along the shirt or coat, pants and shoes denoting seniority of rank. Red stripes are junior, Green is for experience service members, Yellow for special forces and finally Blue for senior ranks. The FDU has mixed reception among people but most who serve in the Air Force are fond of it.
Marine Battlegroup
Duty Uniform: The Marine Battlegroup's Combat Service Uniform (CSU) resembles a mix of the Army's Triple S uniform and the Navy's ADU with some unique additions. They wear a pair of boots, khakis, gloves and a plain white shirt under a larger shirt,  however the CSU has only one variant for formal appearance, though there is a jacket that can be worn over it that's topped with a beret in non-combat settings. The CSU is typically a drab green or blue color, but when in the field it is camouflaged to match the environment.
Dress Uniform: The Marine Battlegroup wears a variant of the Navy's Formal Service Uniform. However unlike the Naval version there's no difference in color between Officer and Enlisted, all Marine Formal Service Uniforms are a mix of black and red, with white trousers and cap. Also the Marine version is unisex with only trousers and no skirt variant.
Global Security Force Equipment & Military Vehicles
The Global Security Force is the most modern army ever assembled. Supplied by the collective strength of some of the most powerful nations in the world, when it comes too technology the GSF is unrivaled.
Armor
Army Field Combat Suit
The Field Combat Suit is the battle uniform worn by Global Security Army soldiers in the field. In an effort to modernize battledress in UNEG territory as part of the Post-Rising Warfare Program, the UNEG saw a need for the soldiers of the future to be organized and equipped with the best equipment to keep them in constant communication and maximize situational awareness. The Field Combat Suit's helmet contains a computer system that's projected onto a piece of eyewear worn by the user that displays map information, equipment status, records the state of the body and contains a camera linking the soldier to Headquarters. The Field Combat Suit is easily modified for the needs of differing terrains, but tends to be heavily plated to deal with Union firearms and potential physical attacks from NOLs. The Marine Battlegroup wears a
lighter variant
that provides similar communication advantages while lacking armor.
Hazardous Environment Light Combat Hardsuit
Hardsuit technology was an evolution of the Post-Rising Warfare Programs studies to modernize military forces. Realizing the dangers of operations in areas overrun with New Organic Life activity, it is a sealed combat suit for fighting in hostile environments where threats can come from any direction. Research into exoskeleton technology from the StridePanzer Progrem led to the development of a sealed suit capable of entering any terrain and giving soldiers the increased speed and strength needed to survive. This suits would also prove useful in the battle against the Union Armed Forces as they excel in increasing the effectiveness of ground based troops.
Operator Suit
After the success of the Hazardous Environment Hardsuit, the technology used for their production was looked at for usage elsewhere. One such place was aerial warfare and the newly dawning Colossi Program, both aircraft pilots and Colossi operators undergo similar stresses and dangers while operating their vehicles. A new form of flight suit was also developed using exoskeleton technology to increase G force resistance and increase a pilot's survival rate in a dangerous area. Part jumpsuit, part Combat Hardsuit, the Operator Suit is a vital tool in the UNEG armory.
Starman Heavy Hardsuit
Resembling a mini-Colossi more than a piece of armor, the Heavy Hardsuit is a common sight among Global Security Force deployments. Fast moving, heavily armored and incredibly strong the Heavy Hardsuit is used both on the surface and in space as a sealed combat platform useful for assault troops and soldiers responding to NOL incursions. Known as the Starman for its most useful equipment, the built in jump jets, a soldier in a Heavy Hardsuit can rapidly traverse the battlefield without need of a vehicle.
Armory
LAR90
Not along after its establishment the Global Security Forces held a massive military procurement program to design the next generation of weaponry. For its primary assault rifle a fierce contest was held between Arms Companies and the winner would prove to be a surprise, a small British organization known as Caliburn Defense Tech. Based off the British Military
SA80
, the LAR90 improves on its predecessor allowing for it to load and fire a multitude of different ammunition types most importantly all UNEG required standardized rounds and has a durable easily modified frame that allows the LAR90 to carry a multitude of attachments. And most importantly is the LAR90's durability, it has a resilience that rivals the legend of Russian Kalashnikov rifles. Even in the harshest of environments an LAR90 will be ready for combat, making it immensely popular among troops.
M-19 Carbine
While the LAR90 was a great success for the GSF, one issue that was raised about the rifle was its size. Though excellent in open environments there were concerns that the LAR90's large size would make it unwieldy in Urban Warfare scenarios. Thus the procurement program sought out a competitor of the LAR90, a proposal by the American based Hammerhead Industries the GSF offered them a chance to revive their firearm if it could be built lighter and smaller than the LAR90. The result was the M-19, a similar bullpup design as the LAR90 but with a compact, stockier design that would prove easy to use in close quarters situations. While lacking the range and durability of the LAR90, the M-19 has a faster rate of fire which gives it impressive stopping power for a weapon of its size.
Type-44
The Type-44 is a submachine gun designed by Sakura Defense Works in cooperation with a Chinese manufacturer that was folded into the company. The Type-44 can fire a new form of pistol round developed with armor piercing capabilities while not sacrificing precision and the light weight of the rifle using advanced dampener technology used for g-force resistance in GSF Aircraft. The Type-44 can mount additional modifications such as silencers and rail mounts.
SLR-4
The SLR-4 is a Swiss designed anti-personnel sniper rifle that has quickly found its way into the ranks of the GSF for its astounding accuracy and lightweight build. Designed with a carbon frame, the SLR-4 is lightweight but does not sacrifice durability. Combined with modern optics the rifle possesses an unrivaled accuracy and there have been reports of more skilled GSF snipers making kills with the SLR-4 from extreme distances with ease.
Mark VI
The Mark VI, commonly referred to as the Mjolnir by those familiar with it. The Mark VI was designed internally by Global Security Force with experimental technology. Like the SLR-4 it has a carbon frame but it is much heavier due to being a miniature gauss rifle. The Mark VI accelerates rounds rapidly increasing their strength tenfold and hitting with incredible stopping power making the Mark VI a highly effecting anti-material and counter New Organic Life weapon. But the Mark VI requires an external power pack in order to be operated making its deployment options limited.
RI-1 Squad Support Weapon
After witnessing Sakura Defense Works success with the Type-44 SMG, Ragnar Industries looked into recoil dampener technology and pushed it to the limit. The result was the RI-1 Squad Support Weapon a revolutionary light machine gun capable of firing
.50 BMG
rounds while remaining man portable and lightweight enough to be practical in most condition for a soldier to carry one in the field. For combat against New Organic Life the RI-1 has saved many lives in the hands of a skilled soldier. But it does have some grievances with troops as ammunition is notoriously heavy.
MS-2
The French designed MS-2 is a tactical close combat shotgun used by GSF infantry for urban warfare and anti-New Organic Life encounters. Equipped with a spacious drum barrel canister, this pump action shotgun can go through extended combat before the user even has to think about reloading. Specialized controls and modernized mounts means the MS-2 can use a variety of ammunition types and be outfitted with various modifications.
GL-1
From the French producers of the MS-2 they also designed a specialized grenade launcher for the GSF. The GL-1 is a pump action weapon that can fire grenades and various forms of explosive munitions that is well known for its lightweight carbon build. Easy to carry, many soldiers carry a GL-1 as a backup in the field as its makes for an excellent emergency backup and doesn't add much weight.
ZEUS
The ZEUS Multirole Launch System is the primary missile launcher used by the GSF. Designed for practical reusage the ZEUS is equipped with advanced guidance and tracking systems making it useful for combat against both ground based vehicles and aircraft in the field. Even anti-infantry munitions exist for the ZEUS making it a incredibly useful man portable artillery for GSF infantry.
Bagan
The Swiss designed P-1 Bagan is perhaps one of the most commonly seen sidearms throughout the UNEG. Used by police, paramilitary and security organizations throughout the member nations it is little surprised that the Bagan found its way into the hands of the GSF. Easy to use and maintain, lightweight while still maintaining impressive stopping power with pin point accuracy, the Bagan is incredibly popular and beloved by any who use it. Where GSF forces go, a Bagan will be on the hip ready and waiting.
Vehicles & OtherGlobal Security Army
Ground
Paladin Main Battle Tank
While the M11 proved to be an effective armored vehicle, the Global Security Army required a new Main Battle Tank to serve in its formations. A Joint effort between the United Kingdom, France and Germany saw the development of a revolutionary new form of Main Battle Tank unlike any in the world. The Paladin is armed with a high velocity railgun instead of a traditional cannon along with some of the most advanced optics and communications equipment available. The Paladin is also one of the first electric powered vehicles to be developed by the GSF. Utilizing revolutionary new Fusion batteries the Paladin can both drive and power its cannon without using any fossil fuels whatsoever.
M11 Heavy Artillery Tank
The M11 HAT, commonly known as the Sherwood, is a American design that was built during the earliest days of the UNEG. When the US Military saw the size and power of New Organic Life, the US Army before its disbandment commissioned a new armored vehicle with the firepower necessary to fight the giant lifeforms. The result was the M11 a bold approached to increasing the fire power needed to kill New Organic Life with its duel 155mm cannons. Equipped with an auto-loader system removing the need for a human loader, the M11 has a three man crew of Commander, Driver and Gunner and increasing ammo capacity. Heavily armored while still remaining affordable the M11 was adopted by the GSF as a front line vehicle due to the high number of them that were constructed by America prior to the outbreak of the Third World War.
MX Hover Fighting Vehicle
The MX HFV, referred to as the Greyhound, is a multirole support and transport vehicle utilized by the GSF. A hybrid of a
Armoured personnel carrier
and
Infantry fighting vehicle
the MX Greyhound has an adaptable frame that can be modified and reconfigured for a wide variety of roles from infantry transport,  Reconnaissance, Mortar Carrier, Command Vehicle and even medical and combat roles such as Anti-Tank or Anti-Infantry with mounted on weaponry. Capable of carrying up to 8 or 6 people depending on the modification and traveling at speeds rivaling a modern sports car the MX Greyhound provides the GSA with high mobility and adaptable capabilities.
Tactical Multirole Vehicle
The Tactical Multirole Vehicle, usually referred too as the Razorback among GSF forces is another European design adopted for use by the armored forces. Built to operate in any terrain and act as an infantry transport and support vehicle, the Razorback provides swift transport and utility to GSF units in the field. It is also a fully electric vehicle using a high powered battery to make it viable for long term operations able to stay mobile even long after some gas vehicles would require resupply.
Excalibur Self-propelled Gun
The Excalibur is a advanced  self-propelled gun that serves as one of the primary artillery weapons of the GSF. In order to keep GSF units mobile and lightweight, many immobile field guns and heavy SPGs would not fit into the doctrine of the military. A group from Ragnar Industries developed a wheeled vehicle that could support one of their newly designed railguns and found that the design could reliably transport and fire the railgun without damage. The Excalibur was revealed to the public and immediately gained popularity with the GSF. Excalibur units can move faster, shoot further and hit harder than any powder based artillery platform and has proven essential in the battle against both the World Union and New Organic Life.
Unmanned
Watch Hawk
The Watch Hawk is a small unmanned aerial vehicle used by the GSF Army. The Watch Hawk has two modes, remote controlled and autonomous allowing it to act independently as a scout if needed. Infantry units, mechanized and colossi units often keep a Watch Hawk around to act as their eye in the sky to locate enemies and spot potential threats. The Watch Hawk is capable of mounting light weaponry allowing it act as a support weapon and a guard when in autonomous mode.
DT-X Mark II
As casualties mounted in the early days of the Third World War. The GSA realized the need for an expansion of unmanned weaponry on the field and researched methods to reinforce their ranks, the result of the program was the highly controversial Drone Trooper program. Utilizing StridePanzer technology, UNEG Defense Contractors were able to build autonomous drone infantry capable of performing feats that could once only be performed by human infantrymen. Drone Troopers are equipped with advanced Artificial Intelligence that operates within a self-contained internal control system that prevents hacking thanks to lacking connection to external sources. The Mark II has has a refined body able to overpower most humans with ease and equipped with ballistic protection. Mark IIs lack any mounted weaponry and instead carry human built small arms.
HDT-C1
The Heavy Drone Trooper Model C1 was a larger infantry support system designed to further improve on the effectiveness of the Drone Troopers. The C1 is a miniature tank able to mount heavy weaponry such in various combinations typically specializes for anti-vehicle or anti-infantry roles. It is also equipped with a Laser Interception System to defeat missiles and grenades that may endanger a unit. Non-Combat forms of the C1 also exist such as the centaur which has addition legs and space added to carry supplies such as ammunition, food, water and other essentials alongside infantry.
Aviation
AH-71
The AH-71 Falcon is a joint American-Japanese design overseen by Sakura Defense Works. Seeing the ineffectiveness of current attack helicopter fleets and requesting a next generation combat helicopter, the GSA sent out specifications requesting heavy armaments and speed. The resulting AH-71 was a swift, maneuverable and deadly addition to the army roster. The AH-71 is incredibly fast for a helicopter able to move with the swiftness of a lowspeed aircraft and is armed with a 30mm gatling cannon thanks to recoil dampening technology. And the large wings can mount a variety of armaments necessary for everything from anti-tank to anit-infantry and anti-aircraft missiles and rockets.
UH-62
The UH-62 Barn Owl, is the descendant of the American
UH-60 Black Hawk
designed from the ground up to be more fuel efficient and use alternative power sources. It also incorporates technological enhancements from many of the Black Hawk's variants such as a more aerodynamic design for increased speed and stealth capabilities without sacrificing utility. The Barn Owl is adaptable and equipped with modern computers and equipment, along with an easily modified frame allowing the UH-62 to be reconfigured for nearly any role from troop transport, medical evacuation and can even serve as a gunship. It is the work horse of the GSA Air Arm.
V-40
The V-40 Condor is a V/STOL tiltrotor transport, a successor to the US Military's V-22 Osprey that proved the military effectiveness of tiltrotor aircraft in military usage. The V-40 is slightly larger and has improved armor compared to its predecessor which caught the eye of the GSF when they saw the need for a medium lift vehicle to supplement the UH-62. The V-40 won out for its impressive range and lift capabilities able to transport up to 20 people or load up a cargo hold full of supplies along with an external package that can be mounted on via rope if needed. The Condor is primarily suited for transport but it is armed with a chin mounted gatling cannon for defensive purposes.
V-45
The V-45 Stork is a heavy lift V/STOL transport, a bigger relative of the V-40.  In order to keep the army mobile and on the move constantly there came a need for a way to move heavier vehicles such as Tanks and Colossi or particularly large formations of infantry to the battlefield faster and more efficiently. The answer came in the form of the V-45, a  quad engine tiltrotor aircraft that possesses the versatility of a tiltrotor with the utility and weight complement of a next generation transport aircraft. The V-45 can also be modified to carry weapons and like the UH-62 has a gunship variant for close air support.
Global Security Navy
Watercraft
Alexander-Class
The Alexander class Aircraft Carrier is a 375 meter giant of warship and leads at the head of Global Security Naval Fleets. A next generation Supercarrier made with the combine might of Naval thinkers from America, France, Japan and the UK came together to design a new carrier for Global Security Force needs. The Alexander-class can transport a impressive compliment of up to 90 aircraft and is well defended with missile launchers, and defensive Gatling and Laser
CIWS
systems. While its primary purpose is to operate as a carrier the Alexander-class is more than capable of defending itself.
Noah-class
The Noah class Amphibious Assault ship is the workhorse of the Global Security Fleet. When the Army or Marine battlegroup requires oceanic transport into battle the Noah class is never far away. This class bulk allows it to carry a battalions worth of troops and supplies along with their vehicles and support elements. And is also capable of transporting and launching aircraft if needed. Though built for transport, armed with gatling CIWS and missile launchers, the Noah class can fend off enemies if needed to deliver its passengers to safety.
Jeanne d'Arc-Class
The Jeanne d'Arc class Heavy Cruiser is a large warship operated by the Global Security Navy. Resembling a battleship of times past the Jeanne d'Arc class'  main armament is its array of two triple mounted heavy railguns devastating weapons that rival missiles in range and power. The Jeanne d'Arc is heavily armed with smaller guns, missile launchers and a series of Laser CIWS. A proud line of warships, the Jeanne d'Arc serves as the GSN's spearhead in battle and is the main combatant in Naval engagements against both Union Forces and New Organic Life.
Ajax-class
Ajax class Cruisers is the primary surface warship of the Global Security Navy. The Ajax's is charged with a variety of combat roles primarily through its armament of guided missiles, Gatling/Laser CIWS and front twin mounted particle beam cannons. Surface Warfare and Anti-Aircraft are the primary duties these ships carry out but they are more than capable of providing shore bombardment and anti-sumbarine/New Organic Life duty. Being manufactured in America, these ships are produced in large numbers and are a common sight in fleet formations.
Achilles-class
The Achilles class Destroyer is among the fastest ships in the Global Security Navy. The Achilles class utilizes a large scale
Hydrofoil
 design allowing it to move with an uncanny swiftness for a ship of its size. Armed with missile launchers, Laser CIWS,  a single front gun and torpedo launchers, the Achilles class is well adapted for chasing down enemy warships and aquatic NOLs.
Jonah-class
The Jonah class escort frigate is a multimission surface warfare ship that makes up the bulk of the Global Security Fleet. Jonah class warship are a jack of all trades able to perform a number of combat and security roles, being one of the most numerous ships in the fleet they are most often seen escorting cargo ships through the dangerous NOL infested oceans while on the lookout for World Union ships. The class may be small but they pack a punch with their gun, gatling CIWS and a array of missile and torpedo launchers, the Jonah can put up a fight and a formation of these ships can fend for themselves even without the support of larger vessels.
Ahab class
An ocean filled with New Organic Life makes traveling the ocean a weary effort, particularly for submarines vessels designed to dive into the sea. The Ahab class multimission submarine and its brave crews are those willing to risk the depths, combining the role of a Ballistic Missile and Attack Submarines, the Ahab class is capable of engaging in any mission required of it allowing for the Global Security Navy to get the most out of its submarine fleet. Armed with a variety of torpedoes and ballistic missiles, there are few things in the world out of the reach of an Ahab. Perhaps most famous of its capabilities is its defenses against oceanic New Organic Life, the Ahab class is designed to move fast and hit hard able to maneuver swiftly through the sea and can repel NOLs with its uncanny weapon the Sonar Rupture Weapon (SRW), the Ahab is capable of reconfiguring its Sonar as a weapon and unleash a Sonic Pulse much more powerful than the typical Sonar pulse which can devastate any organic life nearby from the intense sound.
Aviation
Taifu
The Joint Defense Productions Taifu, is a multirole Naval fighter used by the Global Security Navy Air Arm. A collaborative project between Sakura Defense Works and a Joint French/UK development project the resulting Taifu is a highly capable aircraft popular with its pilots. The Taifu excels in aerial combat using its maneuverability and coordination between the pilot and weapons system officer to maximize combat effectiveness. But it is quite capable of preforming strike missions able to make fast and pin-point bombing missions.
F/A-40
The F/A-40 Hellcat II, is an American designed multirole fighter used by the Global Security Navy. Designed with a mix of stealth design and bigger in size than the Taifu, the Hellcat II effectively serves as a more suited Attacker aircraft while capable of engaging in air to air it is more suited for bombing missions such as ground strikes, Anti-Ship or New Organic Life operations. The Hellcat II can also be modified for electronic warfare and aerial reconnaissance missions.
Type-F
The Type-F Drone Fighter is an unmanned aerial vehicle used by the Global Security Navy. Capable of preforming a wide variety of combat duties the Type-F acts as the first line of defense for a Global Security Fleet. While typically remote operated. They are capable of complete autonomous action and carry out their orders with expert precision. Some officers boast that drones like the Type-F will one day replace human pilots entirely.
UH-62N
A Naval Variant of the UH-62 Helicopter. The UH-62N Albatross like its land based relative is the work horse of the Global Security Navy preforming transport and utility missions and even preforming combat operations such as Anti-Submarine Warfare, New Organic Life Response and even serving as a gunship for special forces.
V-40N
A Naval Variant of the V-40 used by the army known as the Seagull. Performs similar jobs as the Albatross but has a longer range than the helicopter. Commonly assigned to carriers but is also capable of transporting Colossi utilizing its more powerful engines to carry them from ships to land.
Global Security Air Force
Aviation
F-21
The F-21 Viper is the main mass production fighter of the Global Security Air Force. Descended from the American F-22 Raptor the Viper was among the first combat aircraft to be designed with advanced airbreathing engines designed to maximize fuel efficiency without sacrificing performance. After many tried and failed experiments, the F-21 excelled in performance able to perform to the standards of a combat aircraft. It has stealth capabilities and is mainly designed for air to air combat but if needed the Viper can perform strike missions.
F-17
The F-17 Wasp is the primary multirole aircraft of the GSA. Where the F-21 excels at dog fighting, the F-17 is capable of operating both air to air and air to ground missions with its engines granting it long range and ability to carry large payloads of missiles and bombs. A well rounded aircraft, The F-17 is well regarded by its pilots for its ease of control and capability to defend itself in any situation.
FX-0
The Sakura Defense Works FX-0 Orochi is a next generation fighter operated by the GSA part of Project Valkyrie to develop advanced next generation aircraft . The Orochi is an experimental fighter that utilizes new artificial intelligence technology to enhance the versatility of the two manned aircraft. It is also equipped with
Scramjets
which grants an Orochi extremely fast airspeeds. This swift and highly advanced fighter performs unlike any before it and would be incredibly dangerous to pilot were it not for advances in G-Force dampening technology. Still, only the finest pilots can master these adaptable aircraft and their primary role is actually reconnaissance as they are capable of entering and escaping enemy territory without risk of being shot down.
ADF
The ADF is a top secret part of Protect Valkyrie known only as the Raven. The Raven is a combination of an advanced artificial intelligence and Generation Three Stride Panzer technology. Despite having no visible cockpit the pilot of a Raven, with assistance from the co-pilot AI, can effectively "see" all around the aircraft and operate it with seamless input through direct mental control rather than through a controller. Like the FX-0 the ADF is equipped with Scramjets allowing it to fly with unrivaled speed. Unique to the fighter is its central mounted Aerial Laser Weapon (ALW) mounted in the center of the plane which opens to be fired. Swift, stealthy and heavily armed this fighter is a rare sight that few survive encounters with. A
Bomber variant
designed for air to surface warfare also exist equipped with a larger ALW and additional volume for bombs and other munitions.
MQ-101
The MQ-101 Shinigami is a next generation unmanned combat aerial vehicle (UCAV) fielded by the GSA. MQ-101s are capable of multirole missions reconnaissance, aerial combat, air to ground bombings are all within the capabilities of this drone. Typically they are remote controlled by a human operation as is tradition but in this increasing desperate war there are rumors that the MQ-101 is capable of autonomous operation with a basic program that allows this drone to operate based off IFF identification. Somewhat fragile in construction MQ-101 drones operate in swarms.
AP-1
The Aerial Platform One more commonly referred too as Mother Albatross are the largest unmanned aerial vehicles ever built. Designed as a form of defense against New Organic Life incursions but often finding use on the battlefield, AP-1 drones are mobile aerial drone carriers that can carry a swarm of 80 MQ-101 Shinigami drones in holding racks under their body. Despite their fragile appearance they are heavily armed with laser defense weapons, missile launchers and an experimental force field generator that allows them to protect themselves from attack. Controversial but undoubtedly effective the AP-1 is the UNEG's first line of defense.
B-8
The B-8 Talon is a next generation hybrid of a stealth and heavy bomber. Descended from the American B-2 and B52 bomber aircraft the Talon is equipped with stealth paint and thin design making it difficult to detect on radar while having the volume large enough to carry an impressive payload of bombs, missiles and other munitions. The B-8 is a devastating aircraft with advanced airbreathing engines giving it the range to hit a target nearly anywhere in the world.
C-14
The C-14 Pegasus is the primary heavy lift aircraft of the Global Security Air Force. This massive next generation transport can carry impressive payloads of troops, supplies, vehicles and other essentials nearly anywhere in the world if required. The C-14 possesses an easily modified frame allowing it to be configured into a Tanker Aircraft, AWAC aircraft and even a Aerial Gunship if needed. The C-14's adaptability makes it a favored aircraft with air command and expected to have a long service life.
Spacecraft
Heavy Launch Lift
The Heavy Launch Lift is a next generation reusable spacecraft used by the Global Security Air Force. Originally proposed by NASA as a way to carry large payloads into space for construction the HLL was deemed too expensive and shelved. But as the UNEG looked into the practicalities of utilizing space the Heavy Launch Lift was revived and utilized as a transport for carrying cargo essential for the construction and maintenance of UNEG space assets.
F/S-11
The F/S-11 Tigershark is an Space Drone designed for the defense of GSAF Space Assets. Designed for total operation in space this nimble fighter can maneuver perfectly in zero g combat and is armed to the teeth with a rotary gauss cannon and missile pods.  The Tigershark is very fragile however so is typically deployed in groups to ensure maximum combat effectiveness.
F/S-12
The F/S-12 is a manned Aerospace Fighter used by the Space Arm of the GSAF. A multirole craft designed to operate both in space and in Earth's atmosphere the F/S-12 is large equipped with powerful scramjet engines and maneuver jets for zero g. Pilots of the F/S-12 are extremely proud of the revolutionary aircraft and it is hailed for being capable of deploying anywhere in the world. A
support
variant exist designed for reconnaissance, AWAC and electronic warfare duties.
Unity Stations
The pride of the GSAF Space Corps are the mighty Unity Space Stations. Designed originally as part of a experiment in case of Earth needing to be evacuated which was deemed too costly, the space habitats that were produced to be used for the exodus were reconfigured for military purposes. Unity Stations are connected to a swarm of satellites and space weapons systems to monitor Earth and keep 24 hour notice of events worldwide. The Unity Station is not solely a support system it also maintains one of the most powerful non-nuclear weapons  in the GSF arsenal. The Kinetic Bombardment System a series of armed satellites near the station armed with aerodynamic tungsten rods that can be dropped from orbit and guided towards ground targets with devastating explosive effect. This is typically reserved for anti-New Organic Life operations.
Aerospace Ships
One major innovation of the modern age, developed mid-2020s after studying the air capabilities of large airborne NOLs. UNEG Defense Contractors developed a new form of aerial craft, an advanced hybrid of aircraft/spacecraft and with some resemblance to Naval watercraft,  Aerospace Ships were developed. Large aerial combat platforms capable of moving through the air and even space under their own power thanks to the sheer power of their Fusion Drive Engines.
Guardian class
The Guardian class Escort Ship was the first Aerospace Ship to enter service in the GSAF. The ship was controversial and bombarded by skepticism as a pipe dream but as the first Guardians took to the skies their presence shocked the world and was hailed as a great achievement of the UNEG. While aging the Guardian class has proven to be quite useful armed with two heavy rotary cannons, Laser CIWS and a series of heavy missile pods. The Guardian class can provide effective aerial firepower from above.  Nowadays they serve as escorts to newer, larger vessels.
King Arthur class
The King Arthur class can only be called an Aerial Battleship. A bold design originating from the United Kingdom, after the success of the Guardian class Aerospace Ship technology was pushed to the very limits and the resulting King Arthur class was a stunning showcase of the capabilities of the technology. Armed to the teeth with Particle Beam Weapons, Laser and Gatling CIWs and missile launchers, the King Arthur class is a literal flying fortress.
Artemis class
The Artemis class carrier was the next leap in Aerospace Ship technology. Designed in Canada as Aerospace Ship technology became more viable, developers became interested in creating a new form of Aircraft Carrier that could not be limited by the ocean and risk attack by deadly oceanic New Organic Life. The result of this project was the Artemis class, a remarkable aerial carrier that acts little different from its oceanic brethren. Due to a lack of experience, flight operations of the Artemis class are handled by GSAF operators but the bulk of the crew are from the Global Security Navy and maintain the Air Element aboard Artemis class vessels.
Athena class
The newest class of Aerospace ship deployed by the GSAF. The Athena class is what is known as a Colossi Battlecarrier, designed to transport not aircraft but maintain a load of Colossi that can be deployed from the air or be simply dropped into combat from the ship. The Athena class is armed with particle beam cannons and gatling CIWS to defend the ship while its deploying its compliment. An experimental and new class currently there is only a small number of Athena class' vessels such as the
UNAS Baldr
which is assigned to the 66th Colossus Task Force.
Marine Battlegroup
NOTE: The GSF Marine Battlegroup shares some equipment with the Army and Navy. These lack major differences and will not be listed.
Ground
Galahad
The Galahad Expeditionary Tank is a highly mobile wheeled tank fielded by the Marine Battlegroup. Armed with a traditional 120mm cannon along with machine guns the Galahad is by no means a revolutionary armored vehicle but it is an effective one that has faithfully seen the Marines through countless battle. They are lightly armored but what they lack in armor they more than make up for with their unrivaled speed allowing them to race through the battlefield.
M9
The M9 Leatherback is an amphibious Infantry Fighting Vehicle used by the Marine Battlegroup. Able to roll directly off of a ship and into the sea onto enemy beaches, there are few places in the world that a Leatherback cannot deploy. Armed with a 40mm chain gun and able to mount anti-tank missiles and other modifications, the M9 can provide impressive firepower to marines in need.
Aviation
EP-4
When the Marines realized that the Army's AH-71 would be unable to fit on Naval Vessels and remain in a deployable state, they turned to defense corporations for a solution. This fell into the hands of EuroProject, a joint international European group who developed a new Attack Helicopter that was compact and easily fitted into Naval vessels, while not lacking firepower. The EP-4 Gaul is armed with a 30mm chaingun and can mount a variety of missile and rocket pods as needed. Swift and maneuverable, this helicopter can strike from where least expected with ease.
V-47
The V-47 Gannet is a lighter Naval variant of the army's V-45. Like the V-45, it is a quad tiltrotor aircraft capable of transporting heavier payloads than its lighter counterparts, in this case the Naval V-40s which the Marines use like the Navy. The V-47 was designed to be more compact by sacrificing armor and weapons, but what it lacks in that the lighter weight makes Gannets much faster than their larger relatives. They can deliver their payloads to the front lines with a unrivaled speed for an aircraft of its size.
Last edited by TalesofNine on Tue Feb 19, 2019 7:00 am; edited 3 times in total
_________________
"
Vive la France!
"
Union Armed Forces Extended Database
The pride of the World Union Government is its military arm, the Union Armed Forces. It was established in the year 2020, following Russia's secession from the United Nations following the signing of the Zoning System Agreement which established the Black Zone. After Russia left, several other nations, including many governments in exile, left the United Nation Emergency Government and established a new organization that promised a more free society. The Union Armed Forces were hastily assembled after the secession to coordinate a organized resistance to an attempted forced unification by the United Nations Emergency Government. Though initially the World Union Government rejected the notion of a standardized unified world military. The effectiveness of Union members individual members were lacking, thus the World Union Government declared a dedicated effort to unify and strengthen their military to form a united front.
The strength of the Union Armed Forces comes from their willingness to use whatever means possible to succeed. The World Union's rejection of the Zone System and open border policy made it an attractive destination for scores of refugees fleeing the Black Zones. The World Union saw a massive boost in population, which proved to be both a curse and a blessing. As cities filled with scores of displaced people, the World Union began nationalizing every sector of society. Citizens and refugees alike were put to work for the survival of the Union and one of the biggest projects of the Union was the military, the Union Armed Forces with sheer manpower alone, is the largest military force ever assembled. But the Union's strength is not numbers alone, they utilize any means to gather the resources necessary to upkeep their military strength. Even braving the Black Zones to collect resources that even UNEG has long given up on.
The Union Armed Forces has Three Primary Branches. The largest being the Union Ground Forces, primary land warfare branch of the military. Followed by the Union Aerospace Force, responsible for aerial and space warfare. The smallest branch the Union Navy, though smallest is relative as they field an impressively large fleet. The Union Special Task Force is charged with special operations and elite warfare in the Union but is is a subbranch with units placed in all three primary branches.
Recruitment
The Union Armed Forces maintains a mandatory conscription for all able bodied citizens. The exact ages are determined by the individual member state but the official Russian standard is 18 to 30. But reports indicate these standards may be relaxed even further in times of emergency. UNEG has accused WUG of fielding children as young as 12 as emergency conscripts, claims which the Union fiercely denies. Conscripts are expected to serve for one to two years, but they may have their military service lengthened should they prove to be effective soldiers or during times of crisis when further troops are needed. If a conscript agrees to lifetime service they can gain benefits such as an increased paycheck and can expect faster promotions. Volunteers may also readily choose their place of service, many conscripts may find themselves being deployed to Black Zone 'Settlements' large military facilities which collect valuable resources from the Black Zone. The settlements are dangerous work and many troops prefer even facing the Global Security Force on the front lines to such deployments.
The Union Armed Forces likewise maintains  a ranking system split between Officers and Servicemen. Servicemen like Global Security Force enlisted compose the lower ranks of the military and preform many combat and auxiliary roles. Officers are selected based off merit rather than prerequisite training, only lifetime volunteers in the Union Armed Forces can become officers.  
Rank
Each branch has a distinct ranking hierarchy. Ranks are typically displayed on the uniform and usually on the shoulder. Promotions are achieved through selection by higher ups and loyalty to the Union.
Union Ground Forces
Servicemen
Private
Private First Class
Junior Sergeant
Sergeant
Senior Sergeant
Sergeant Major
Ensign
Senior Ensign
Officer
Junior Lieutenant
Lieutenant
Senior Lieutenant
Captain
Major
Lieutenant Colonel
Colonel
Major General
Lieutenant General
Colonel General
Army General
Marshal Of the Union
Union Aerospace Forces
Servicemen
Private
Private First Class
Junior Sergeant
Sergeant
Senior Sergeant
Starshina
Warrant Officer
Senior Warrant Officer
Officer
Junior Lieutenant
Lieutenant
Senior Lieutenant
Captain
Major
Lieutenant Colonel
Colonel
Major General
Lieutenant General
Colonel General
General of the Aerospace Force
Union Navy
Servicemen
Seaman
Leading Seaman
Petty Officer Second Class
Petty Officer First Class
Chief Petty Officer
Chief of the ship
Michman
Senior Michman
Officer
Junior Lieutenant
Lieutenant
Senior Lieutenant
Major
Lieutenant Colonel
Colonel
Captain
Counter Admiral
Vice Admiral
Admiral
Admiral of the Fleet
Uniforms
Each branch of the Union Armed Force has their own uniform. Ranks are displayed with a badge on the collar while   medals are displayed on the chest. UAF Uniforms do not display nations of origin, all soldiers simply have the flag of the World Union Government on display however soldiers are permitted to have patches made in the shape of their home nation.
Union Ground Forces
Duty Uniform: The Ground Forces field uniform is known as the Field Service Kit. It is composed of a pair of brown boots, green trousers and a grey shirt worn under a green jacket or shirt. This is accompanied by a beret which is red for servicemen, blue for officers. Usually remains this color regardless of deployment, but combat troops may wear camouflaged uniforms which are worn under their battledress.
Dress Uniform: For more formal settings and non-combatants, the Ground Forces has the Formal Service Kit. It resembles the Field Service Kit but with black boots, white trousers and a large green jacket which is refined to have fewer pockets than the field variant. A green cap is worn in lieu of a beret.
Union Aerospace Forces
Duty Uniform: The Aerospace Forces has a number of uniforms. Pilots and Officers wear a simple yet noticeable uniform with black boots, tan trousers, and a white shirt under a brown flight jacket with rank and squadron insignia. When flying they wear a standard grey flight suit. Servicemen wear a tan jumpsuit when working on airfields or aboard Aerospace vessels, but otherwise may wear a simple grey outfit with brown boots, trousers and a dull undershirt worn under a button up duty shirt.
Dress Uniform: The Aerospace Forces dress uniform is worn only during formal events. It is a blue outfit with white shoes (Boots or Heels), blue trousers/skirt, and a white dress shirt with a tie worn under a blue coat and topped with a side cap.  
Union Navy
Universal Uniform: The Union Navy has one standard uniform used during service and formal events known as the Naval Service Dress. It is composed of a pair of black boots, tan trousers, and a dull white shirt worn under a green jacket with an ascot, it is topped with a green beret. During deployments, crewmen may wear flame resistant jumpsuits which are typically colored depending on rank and role. Naval Pilots wear orange flight suits.
Union Armed Forces Equipment & Military Vehicles
While it is common knowledge that the UAF is less advanced than the Global Security Force, this should not be misunderstood to believe that they are lacking, the Union Armed Forces is a extremely capable modern military force that is constantly advancing to try and keep up with their foes. For every breakthrough the GSF makes, the UAF is never far behind.
Armor
Field Battledress
The Field Battledress is the most common battle uniform worn by UAF troops in the field. A modern, easily modified battledress that can easily be reconfigured for nearly any combat situation, troops often have their choice of amount of body armor, equipment and essentials to carry with them. Though lacking any sort of advanced computer systems, the Field Battledress can easily be fitted with electronic equipment allowing for soldiers to be tracked by an officer with a tablet as well as any communication equipment a soldier might need. The Field Battledress is adaptable and has been reputed to last long in nearly any environment making it popular with Union soldiers in the field.
Storm Suit
The Storm Suit is the UAF's answer to the Global Security Force's light hardsuit technology. The World Union likewise experimented with StridePanzer derived power armor to enhance the capabilities of their infantry. The result was the Storm Suit which like wises vastly increases a soldier's strength. But the Storm Suit is a much bulkier battledress than its UNEG counterpart which makes most troops slower rather than faster. To answer for this, the UAF turned to making the Storm Suit more heavily armored making the suit remarkably durable under enemy fire.
Bogatyr Suit
The Bogatyr Suit is the UAF's take on the concept of a Heavy Hardsuit. The Bogatyr Suit is a force multiplier for infantry in the field, granting immense strength and armor on par with an armored vehicle in the field. However like the Storm Suit is suffers from being quite slow and answers to this issue with increased armor making these units extremely tough. While they are equipped with rockets located on the back of the suit, Bogatyr Suits are incapable of traversing the battlefield via quick jumps like the GSF Starman. They are in fact for when Bogatyr Suits are deployed from high altitude platforms such as aircraft or even from space allowing them to land quickly without the need of a parachute but the fall is a one way trip.
Armory
AK-12
AR-1
Realizing that Union Members were lacking sufficient standardized equipment, UAF High Command ordered a reorganization of small arms. One of the first weapons produced was the Kalashnikov spec, AR-1, a primary service rifle design to be easily modified for any role that might be required of it. Assault Rifle, Carbine, it's even capable of preforming marksmen work with range modifications. The AR-1 is easy to train with, allowing troops to be quickly familiarized with it and it is capable of firing multiple types of ammunition, an innovation that keeps Union troops in the fight continuously.
SSG-33
The SSG-33 is an outdated looking weapon, but it is actually a highly experimental weapon that was cobbled together by Black Zone refugees who presented the weapon to the World Union Government officials who quickly adopted it. The SSG-33 is a submachine gun with a stock that is reinforced with Titan's Blood that is poured into the stock, this blood absorbs impact from recoil allowing the SSG-33 to fire rifle caliber rounds with a high rate of fire without injuring the wielder. The weapon has found use across the ranks of the UAF for its high stopping power, particularly among special forces.
SHG
The SHG is an adaptable light machine gun used by Union Infantry. Lightweight and able to use a compact frame thanks to a Titan's Blood stock like the SSG-33, the SHG can keep up a respectable rate of fire without the user feeling much recoil making it extremely accurate. Rather than firing heavier rounds, the SHG is designed to maximize ammo capacity allowing these weapons to stay in the fight.
PKP Pecheneg
L-TAG
The L-TAG is a unique weapon fielded by Union forces it may resemble a light machine gun, but the L-TAG is in fact a directed energy weapon laser weapon, equipped with a battery belt and focusing technology. This is a miniaturized laser weapon typically mounted on vehicles on a much larger scale. An unpredictable weapon, only the bravest of soldiers dare to use an L-TAG as they are prone to malfunctions but they have raw power when they work properly and are highly effective against New Organic Life.
MR-6
The MR-6 is a semi-automatic sniper rifle fielded by the UAF. Compact and easy to maneuver with, the MR-6 is still a capable firearm able to retain respectable range despite its small size. It is popular with Union Snipers for urban warfare as the compact build of the MR-6 makes it easy to move around with inside of buildings and ruins.
AMR-3
The AMR-3 is a heavy anti-material rifle used by UAF soldiers. Unlike the typical firearm the AMR-3, actually fires high powered
Gyrojet
rounds, these  microrockets are capable of traveling extremely long distances and are loaded with armor penetration explosives that can devastate lightly armored vehicles and infantry alike. This weapon has become infamous among the enemies of the UAF, who listen closely for its familiar whistling howl.
GMG-2
The GMG-2 is a multi-shot grenade launcher used by UAF troops. Capable of firing a variety of munitions with its large drum casing, the GMG-2 is a durable and respected weapon. It has saved the life of many troops, particularly against New Organic Life as the GMG-2 can be be configured for automatic fire, allowing for it to shoot out a torrent of grenades.
RPG-X
The RPG-X is a next generation rocket propelled grenade launcher. The RPG-X is equipped with smart munitions and contains a miniature computer system allowing the X to lock on to targets and guide its rockets with limited maneuverability capabilities. The RPG-X can fire a variety of rounds from anti-vehicle, airburst for infantry and even  thermobaric rounds making it a deadly and efficient weapon.
MP-443 Grach
Vehicles & OtherUnion Ground Forces
Ground
Armata Universal Combat Platform
T-90
T-80
2S35 Koalitsiya-SV
9A52-4 Tornado
9K512 Uragan-1M
TOS-1
VPK-3927 Volk
Buk missile system
S-300V
T-S1
The T-S1 is a hybrid of a Main Battle Tank and StridePanzer. The T-S1 is capable of switching between a wheeled mode and a multi-legged 'Spider' mode which allows it to traverse difficult terrain and even clamber onto buildings, which is achieved via magnetic sealing technology. This highly maneuverable vehicle is the bane of enemy forces as they can maneuver quickly and attack from nearly anywhere.
LWV-11
The LWV-11 is a innovative weapon used by the UAF. The LWV-11 is armed with a high powered laser weapon which is separated from the main vehicle via power links which allows it to act as either an armored vehicle or a mobile artillery gun. The LWV-11 was developed as an anti-New Organic Life weapon allowing for a mobile system to bring swift and effective firepower capable of killing large creatures with ease. However the vehicle found its uses on the front lines of the  Third World War as a highly effective tank killer.
FAV-60
The FAV-60 is a rather unique vehicle in that it is a mix of an attack helicopter and infantry fighting vehicle. This mobile attack platform was, much like the LWV-11, was designed as an anti-New Organic Life weapon that was soon put into mass production when the need came to bolster forces on the front line. Armed with a chin mounted gatling cannon and a rack of missile launchers, the FAV-60 is an excellent platform for harassing enemy fprces.
Saiga class
Faced with enemies on all sides, the World Union Government needed bold new weapons to face its foes. A bold weapon was proposed and approved for construction after researching New Organic Life biology, the Saiga class Mobile Settlement was the first to roll off the assembly line. Mobile Settlements are practically warships on land, capable of transporting massive amounts of troops and weapons over land and serving as a mobile command post. They are most useful for patrolling the Black Zones and are armed to the teeth with defense guns and four duel Heavy Gauss Cannons. It also serves as a platform for launching ballistic missiles and are rumored to be capable of transporting nuclear weapons.
Rhino class
The Rhino class is a smaller class of Mobile Settlement developed as an escort for the massive Saiga class. Armed to the teeth with warship grade weaponry, this vehicle is an army onto itself with its array of long range gauss cannons and missile launchers. They are also capable of transporting troops and can serve as a command post in the absence of a Saiga.
Unmanned
Firefly
The Firefly is a type of micro drone deployed by the Union Ground Forces. These small drones are all terrain being able to fly and patrol the ground on tiny treads. They are released in swarms across the battlefield where they search for optimal positions to monitor and send data to observers in command post. Many infantry squads carry these small drones as their eyes in the sky to keep watch over them.
Universal Combat Drone
The Universal Combat Drone (UCD) is a common sight among UAF deployments. These remote controlled drones are a base frame that can be mounted with a wide variety of weapons and tools making them highly adaptable. Typically they are mounted with a rotary machine gun to provide combat support to infantry, but they can also mount motors or mine clearing tools. The UCD is considered an essential asset and often accompany more elite infantry units.
Uran-9
Orlan-10
Union Aerospace Force
Aviation
Mil Mi-28
Mil Mi-24
Ka-52
Kamov Ka-60/62
Mil Mi-38
Mil Mi-40
The Mil Mi-40, known to UNEG as the Bullfrog, is a heavy lift Helicopter operated by the Union Aerospace Force. This giant of a helicopter is designed to grant Union Forces increased mobility and speed. The Mil Mi-40 is perhaps one of the most powerful helicopters ever built with its massive engine allows it to carry extreme payloads which makes it essential for transporting Ogres and armored vehicles onto the battlefield. It is armed with a gatling cannon and can mount missiles to defend itself while transporting its payload.
Su-57
MiG-35
Su-34
Su-27
Su-35
Su-30
A-100
Il-76
Tu-160M
Su-40
The Su-40 is the UAF answer to the Global Security Force's next generation combat aircraft. Equipped with
Ramjet
engines, this aircraft is one of the few capable of keeping up with the scramjet fighters of the UNEG. To even the odds, the Su-40 is armed with an aerial chemical laser weapon that is mounted onto the rear of the aircraft and serves as its primary armament alongside missiles and optional bombs. The Su-40 lacks the g-force dampening technology so pilots for the Su-40 are chosen for their resilience to high speed, heavy g maneuver combat.
ROGG
ROGG is the official codename for the Union Aerospace Forces Superheavy Aerial Fortress Aircraft. A massive aerial command and control aircraft, ROGGs can perform a wide variety of roles from AWAC work, Electronic Warfare and can even serve as a strategic bomber or heavy gunship. Heavily armored and able to carry a massive payload of bombs and cruise missiles, the ROGG was designed as an anti-New Organlic Life weapon that has found use on the front lines. Unarmed variants are used as superheavy transports for Ogres and other payloads.
DCP-1
The DCP-1, commonly known as the Griffon, is a massive unmanned aerial vehicle operated by the UAF. The Griffon serves as a carrier for squadrons of
combat drones
which can perform air to air or air to ground missions depending on their orders. The Griffon is completely autonomous but flies along preset routes that  determine their operating space. A ground based command center will then direct orders to it via satellite and redirect Griffons and their drones as needed. These aircraft are often the first line of defense in W.U.G. airspace.
Spacecraft
Orbital Platforms
As the Third World War began moving into space, the Union realized they would need to get forces into space as quickly as possible or face complete destruction at the hands of UNEG. The solution was a series of Extreme Heavy Lift Spacecraft capable of launching massive payloads of cargo into space and then be reused for other purposes, such as defensive space stations or transports for Aerospace Fighters. The Orbital Platforms were developed using several rockets to carry them into space, once in orbit a Platform can deliver its cargo and be converted into a space station. Platforms can even be combined to form larger more complex stations.
ODF-1
The Orbital Defense Fighter is a combat spacecraft fielded by the UAF. As space warfare increased between the factions, the UAF developed a purely space based craft to hunt down UNEG orbital combat satellites and engage aerospace fighters. The ODF-1 was developed by State Industries and has become well known for its multirole capabilities. It is armed with a singular railgun and can mount missiles.
COSMO Fighter
The COSMO Fighter is a next generation Aerospace craft designed by the UAF. The COSMO Fighter is a combat unmanned aerial vehicle that can operate in atmosphere and zero g thanks to Scramjet engines built from captured UNEG aerospace fighters. The COSMO Fighter is one of the most advanced in the Union arsenal and is deployed across the world.
Aerospace Ships
Cachalot class
The World Union was initially highly skeptical of the idea of Aerospace Ship technology. However as the Global Security Force increased their effectiveness and shifted the tide of battle, the Union quickly desired to even the odds. Utilizing reversed engineered technology and incorporating internal innovations and research, the UAF fielded the atmospheric Cachalot class, an aerial fortress that functions as an aircraft carrier and is armed with guided missiles and formidable point defense guns. The Cachalot class is nuclear powered and can effectively fly indefinitely, only landing for maintenance or emergency purposes. For resupply they meet with aerial refueling aircraft to restock on fuel supplies for their complement of nearly 60 aircraft. The Cachalot class is a precious asset and is escorted by
Manta class
escort craft which never leave their side.
Cossack class
The Cossack class is an Aerospace Battleship designed to counter the UNEG Aerospace fleet in direct combat. While the Cachalot class proved effective, their lack of heavy weaponry made them vulnerable in combat against GSF aerial vessels. The Cossack class was developed to make up for this issue. It is armed with numerous Heavy Gauss Cannons, Gatling CIWs and laser turrets, making the Cossack an intimidating vessel. It is also capable of transporting Ogres and Aerospace craft and launching them into battle.
Union Navy
Watercraft
Perun Class
The Perun class Aircraft Carrier is the pride of the Union fleet designed to increase the effectiveness of the Union Navy by State Industries. A massive 470 meter ship, the Perun class is a floating city able to maintain a huge complement of nearly 150 aircraft even planes usually too large to operate off of Aircraft Carriers. This supercarrier is armed with guided missiles, gatling and laser CIWs and is never without escort.
Svetovid Class
The Svetovid class is a rather unique class of ship known as a Battlecarrier. Armed with two duel heavy Gauss cannons, guided missile and CIWs guns, the Svetovid class is more than capable of putting up a fight against enemy sea vessels. It can carry an impressive complement of 70 aircraft along with Ogres that can be launched off the deck. This vessel is often at the center of Union naval fleets.
Chernobog Class
Chernobog Class is a submersible warship designed to transport aquatic Ogres and some aircraft through the ocean. Known for its remarkable stealth capabilities, the Chernobog class can deliver its compliment nearly anywhere in the world and surprise enemy positions with a unsuspected attack. As they are primarily carriers they are armed only with two torpedo tubes and multi-purpose missile launchers.
Kirov-class
Slava-class
Udaloy-class
Steregushchiy-class
Buyan-class
Borei-class
Oscar-class
Akula-class
Kilo-class
Zublr-class
Aviation
Su-33
Su-24
MiG-29K
Ka-27
An-72
Tu-22M
_________________
"
Vive la France!
"


Similar topics
---
Permissions in this forum:
You
cannot
reply to topics in this forum